Tapping Internal Knowledge & Capability to Improve Efficiencies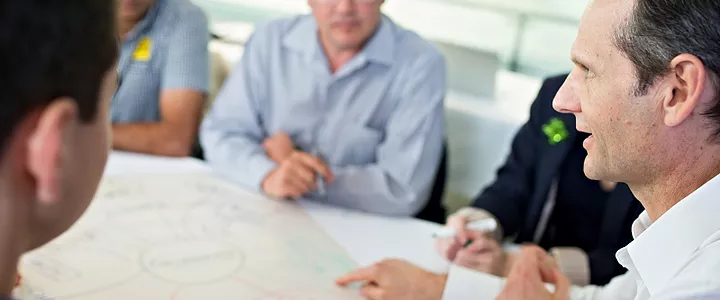 The Challenge
At Gently Consulting, we work with you to embed performance improvement processes that make a real difference.
We help your business to implement a structured approach to cascading the strategy and building plans that will deliver against that strategy.
Focussed business improvement leads to better business outcomes and is often necessary to maintain market position and is vital when strategy changes need to be implemented across the business.
Our Approach
Gently Consulting helps you effectively gather improvement ideas from employees and implement those that will add value
Many employees can identify what they believe are better ways of working. We help you to harness the knowledge and capability that your team members have to improve and transform the business through a structured 5-step cycle to business improvement.
Our Experience Counts
Gently Consulting is an agile problem-solving management consultancy with:
Extensive industry experience in senior positions across a range of industries.
Specialised expertise in business improvement and change management, with strong experience in program delivery.
A strong record of coaching and supporting leaders to deliver measurable financial and non-financial improvements to their businesses.