Enabling the Team to Achieve Results by Removing Roadblocks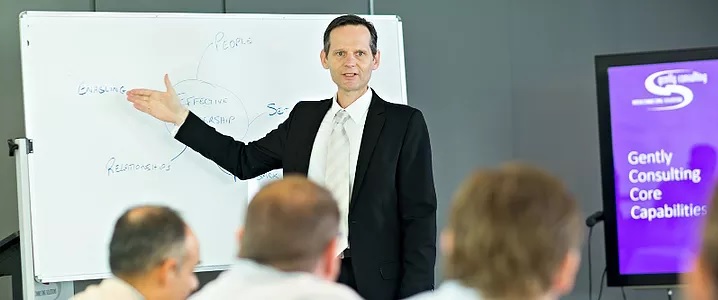 The Challenge
The most important people in any organisation are those who actually transform inputs into products that customers will pay for; so a leader's job is to remove roadblocks so that the team can do their work as efficiently as possible.
Our Approach
Gently Consulting helps leaders to engage with employees
High performance from individuals and teams is based on four elements that the leader needs to help their team members attain:
Alignment with the organisation's strategy.
Authority to perform their role.
Aspiration or drive to achieve.
Ability or required skills and knowledge.
Our Experience Counts
Gently Consulting is an agile problem-solving management consultancy with:
Extensive industry experience in senior positions across a range of industries.
Specialised expertise in business improvement and change management, with strong experience in program delivery.
A strong record of coaching and supporting leaders to deliver measurable financial and non-financial improvements to their businesses.