Bringing the Team on the Journey
The Challenge
People resist being changed, particularly when they don't understand the changes, so it's up to the leaders to help people through the necessary transitions.
Leadership through change is an inevitable part of organisations.
Change has become a common challenge in most organisations, and people need to be helped through those changes. It can often seem daunting for leaders to manage the change processes; however, leaders need to understand and embrace the management of change processes.
Our Approach
Gently Consulting helps leaders to effectively manage employees through the necessary processes of change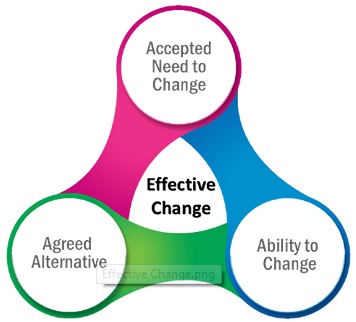 Key elements of successful change include clear direction, visible high-level sponsorship, engagement & communication and measurement processes. We help you to implement simple but effective strategies to manage effective change.
Key to helping people through change is effectively managing the three elements of change:
There needs to be a common acceptance that there is a need to change; if this element is missing there will be no "burning platform" for change and the status quo will likely remain.
You need a realistic agreed alternative; without this element, you will not have "buy in" because your team will lack direction and/or purpose.
Your team need the ability to change – they have to have the financial, physical and emotional capability to let go of the old and embrace the new; without this element, your team will lack the necessary skills and, as a result, will likely suffer frustration.
Managing change is linked to an organisation's culture, so it is important to understand the current and desired culture, what drives those cultures, and the actions of leaders that can and do shape culture, through the four key tools of leadership:
Oganisational structure
Systems of work
Demonstrated behaviours
Unspoken and unwritten symbols within the organisation.
Our Experience Counts
Gently Consulting is an agile problem-solving management consultancy with:
Extensive industry experience in senior positions across a range of industries.
Specialised expertise in business improvement and change management, with strong experience in program delivery.
A strong record of coaching and supporting leaders to deliver measurable financial and non-financial improvements to their businesses.